Sean B. Hecht
Co-Executive Director, Emmett Institute on Climate Change and the Environment
Evan Frankel Professor of Policy and Practice
Co-Director, UCLA Law Environmental Law Clinic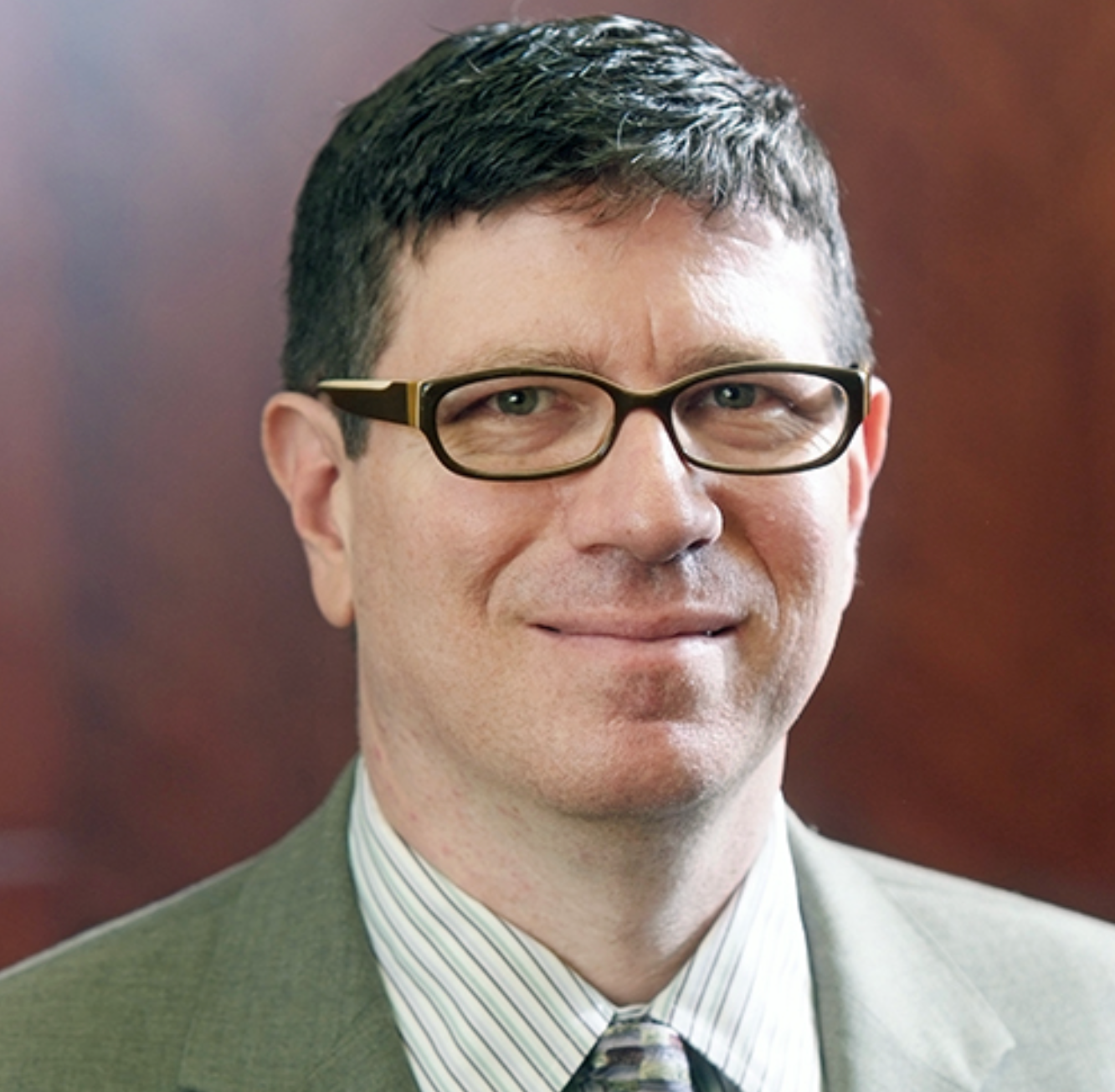 Sean B. Hecht is the Co-Executive Director of the Emmett Institute on Climate Change and the Environment, and Evan Frankel Professor of Policy and Practice, at UCLA School of Law. He works with students to serve environmental organizations and government agencies in his role as co-director of the Frank G. Wells Environmental Law Clinic. His teaching includes Public Natural Resources Law and Policy, Environmental Law, and a California State Environmental Law seminar, in addition to the Environmental Law Clinic. Sean is a frequent speaker and media commenter on a wide range of issues. He collaborates on projects with practicing environmental lawyers, environmental and environmental justice advocacy organizations, policymakers, and the business community. Sean is also a leading scholar on the ways the insurance sector interacts with climate change. His other research interests include developing legal and policy tools for building resilience to climate change's projected impacts, including wildfire and coastal impacts; examining the relationship between environmental justice and mainstream environmental advocacy; analyzing the role of environmental impact analysis under CEQA, NEPA, and other laws in protecting health and the environment; understanding the role that science plays in environmental policymaking; and studying the dynamics of federal public land law and policy and the relationship between state and federal regulation on public lands.
After law school, Sean served as law clerk for Hon. Laughlin E. Waters of the United States District Court for the Central District of California. He began law practice at the firm Strumwasser & Woocher, litigating cases involving election law, employment law, environmental and land-use law, and insurance regulation. More recently, he served as a Deputy Attorney General for the California Department of Justice, representing the Attorney General and state agencies on environmental and public health matters. Sean will serve as Chair of the California Lawyers Association Diversity, Equity, and Inclusion Committee for 2020-21. He is a past chair of the State Bar of California's environmental law section, and the founding (past) board chair of the Harbor Community Benefit Foundation. Along with co-counsel in Center for Biological Diversity v. Department of Fish and Wildlife (Newhall Ranch), he received the 2016 California Lawyer Attorney of the Year (CLAY) Award for environmental law. In 2020, Sean was appointed as a Fellow of the American College of Environmental Lawyers. He blogs at http://legal-planet.org.
Education
B.A. Yale, 1988
J.D. University of Michigan, 1995
Articles & Chapters
Justice Werdegar, State Police Power and Obstacle Preemption: An Enduring Legacy, 13 California Legal History 29 (2018). Full Text
Presidents Lack the Authority to Abolish or Diminish National Monuments (with Mark Stephen Squillace, Eric Biber, and Nicholas S. Bryner), 103 Virginia Law Review Online 55 (2017). Full Text
Insurance and Climate Law (with Jesse Lueders), in Encyclopedia of Environmental Law: Climate Law, (Edward Elgar Publishing Ltd., 2016).
Taking Background Principles Seriously in the Context of Sea-Level Rise, Vermont Law Review 781 (2015). Full Text
Food Sustainability, CAFO Litigation, and Public Sentiment: The Role of Lawsuits in Today's Food Movement, 5 Food & Drug Policy Forum 10 (2015). Full Text
Local Governments Feel the Heat: Principles for Local Government Adaptation to the Impacts of Climate Change, 47 John Marshall Law Review 635 (2013). Invited symposium contribution.
Combatting Sea-Level Rise in Southern California: How Local Governments Can Seize Adaptation Opportunities While Minimizing Legal Risk (with Megan M. Herzog), 19 Hastings West-Northwest Journal of Environmental Law & Policy 463 (2013). Full Text
Insurance, in The Law of Adaptation to Climate Change, (edited by Michael B. Gerrard and Katrina Fischer Kuh, American Bar Association, 2012). Full Text
Climate Change and the Transformation of Risk: Insurance Matters, 55 UCLA Law Review 1559 (2008). Full Text
Limiting Liability in the Greenhouse: Insurance Risk-Management Strategies in the Context of Global Climate Change (with C. Ross and E. Mills), 43A Stanford Journal of International Law 251 (2007). Reprinted in 26A Stanford Environmental Law Journal 251 (2007). Full Text
Environmental Law Teachers' Perspectives on Preparing New Lawyers for Practice (with A. Amos and J. Weis), Conference Proceedings, ABA Section of Environment, Energy, and Resources, 36th Annual Conference on Environmental Law 289 (2007).
Paths of Resistance and the Limits of Hegemony, 1 Yale Graduate Journal of Anthropology 92 (1988).
Other Articles & Policy Papers
California Climate Risk: Insurance-Based Approaches to Mitigation and Resilience, UCLA School of Law/Berkeley Monograph (Dec. 2019). Full Text
Controlling Greenhouse Gas Emissions from Transport Fuels: The Performance and Prospects of California's Low Carbon Fuel Standard (with Edward A. Parson, Julia Forgie, and Jesse Lueders), UCLA School of Law Pritzker Policy Brief No. 10 (June 2018). Full Text
The California REDD+ Experience: The Ongoing Political History of California's Initiative to Include Jurisdictional REDD+ Offsets within Its Cap-and-Trade System (with Jesse Lueders, Cara Horowitz, Ann Carlson, and Edward A. Parson), Center for Global Development Working Paper 386 (Nov. 2014). Full Text
Vision 2021 LA: A Model Environmental Sustainability Agenda for Los Angeles' Next Mayor and City Council (with Cara Horowitz, Mark Gold, Megan Herzog, Katie Mika, and Xiao Zhang), UCLA Institute of the Environment and Sustainability (Dec. 2012). Full Text
Spending California's Cap-and-Trade Revenue: Understanding the Sinclair Paint Risk Spectrum (with Cara Horowitz, M. Rhead Enion & Ann Carlson), Emmett Institute on Climate Change & the Environment (March 2012). Full Text
An Environmental Blueprint for California: How Governor Brown can Ensure the State's Environmental Health and Cconomic Prosperity (with Cara Horowitz and M. Rhead Enion), Emmett Center on Climate Change and the Environment (January 2011). Full Text
California's New Rigs-to-Reefs Law, in Southern California Environmental Report Card 2010 (UCLA Institute of the Environment, November 2010). Full Text
Paying for Pollution: Proposition 26 and its Potential Impacts on State Environmental and Public Health Protections in California (with Cara Horowitz and M. Rhead Enion) (October 26, 2010). Full Text
Proposed Law on Land Sell-Off Benefits Speculators, Not Public, Daily Journal (Nov 28, 2005).
Stormwater Regulation, Southern California Environmental Report Card 2004, UCLA Institute of the Environment (October 2004). Full Text
Op-Eds
President Trump's National Monument Rollback is Illegal and Likely to be Reversed in Court (with Nicholas Bryner, Eric Biber, and Mark Squillace), The Conversation (Dec. 4, 2017). Full Text
Congressional Attack on National Monuments Ignores America's Conservation History (with John Ruple), The Hill (Oct. 16, 2017). Full Text
National monuments: Presidents can create them, but only Congress can undo them (with Nicholas Bryner, Eric Biber, and Mark Squillace), The Conversation (April 2017). Full Text
It's No Time to Drop Ball on Environment (with M. Rhead Enion), Sacramento Bee (Jan. 20, 2011).
Bill Calls for Citizen Enforcement of Environmental Laws, Daily Journal (June 3, 2005).
Forest Restoration Bill Addresses a Non-Problem, Sacramento Bee (June 5, 2003).