Voting Rights: the 2020 Election and Beyond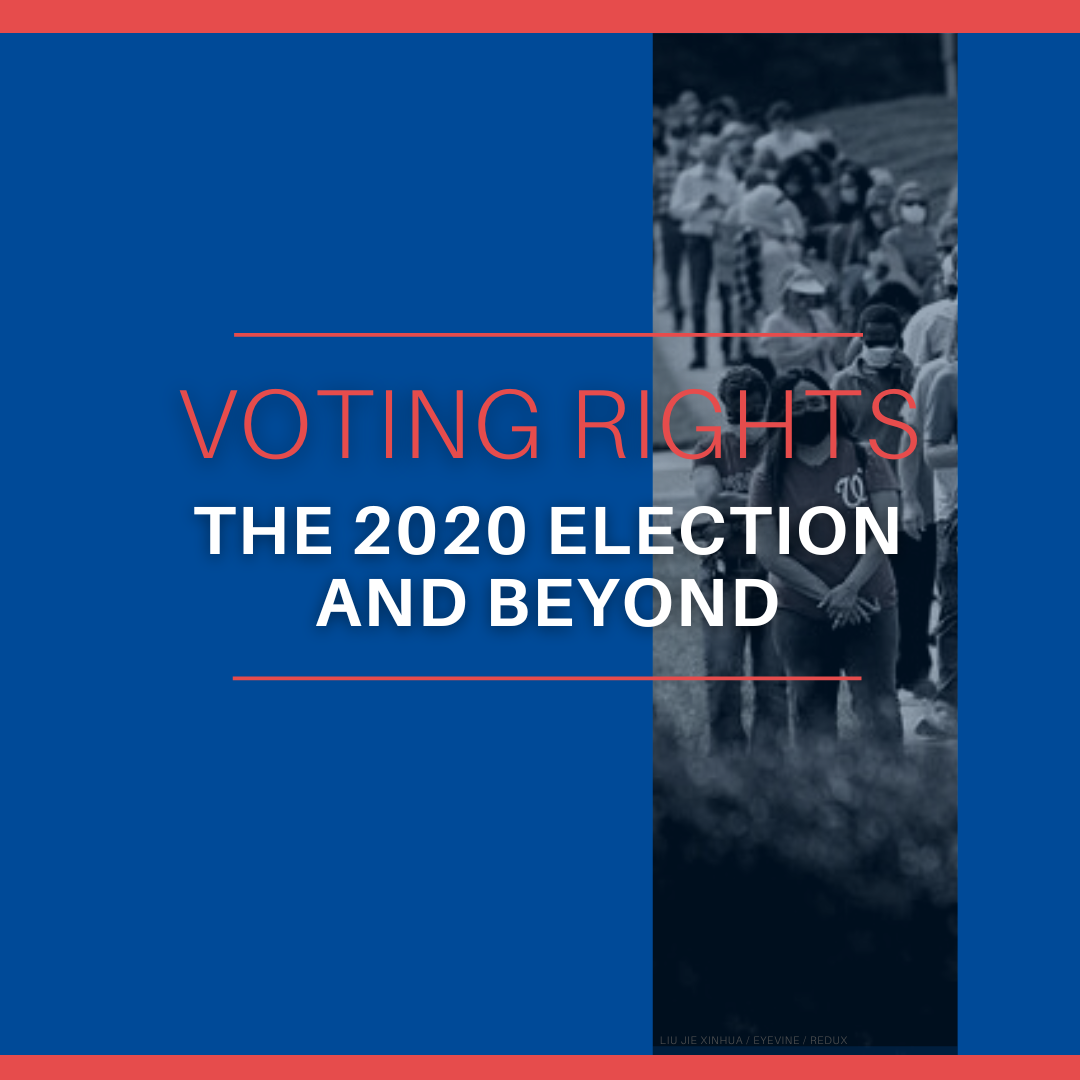 The right to vote has always been fragile and contested, but perhaps never more so than in 2020. The COVID-19 pandemic, voter suppression, and structural barriers have all contributed to making it more difficult for all Americans, but particularly people of color, to fully actualize these rights.
This webinar discusses the challenges this moment presents to the right to vote in this and future elections, and how this vulnerability of this right is rooted in a long history of struggle over the meaning and scope of racial equality.
Nicholas Espíritu is a Supervising Attorney at National Immigration Law Center and a lecturer at UCLA School of Law where he has taught Voting Rights and the Immigration Policy Clinic. Nicholas has served as counsel or amicus counsel on numerous voting rights related cases, including, Evenwel v. Abbott, California v. Ross, Sanchez v. Modesto, Abbott v. Perez, Arizona v. Inter Tribal Council, and Coral Construction, Inc. v. City and County of San Francisco. Espíritu received his J.D., with a concentration in Critical Race Studies from UCLA School of Law. Follow him on twitter: @NicoEspiritu9